Fiber-Lite DC950 Illuminator, 150w DC-regulated halogen fiber optic light source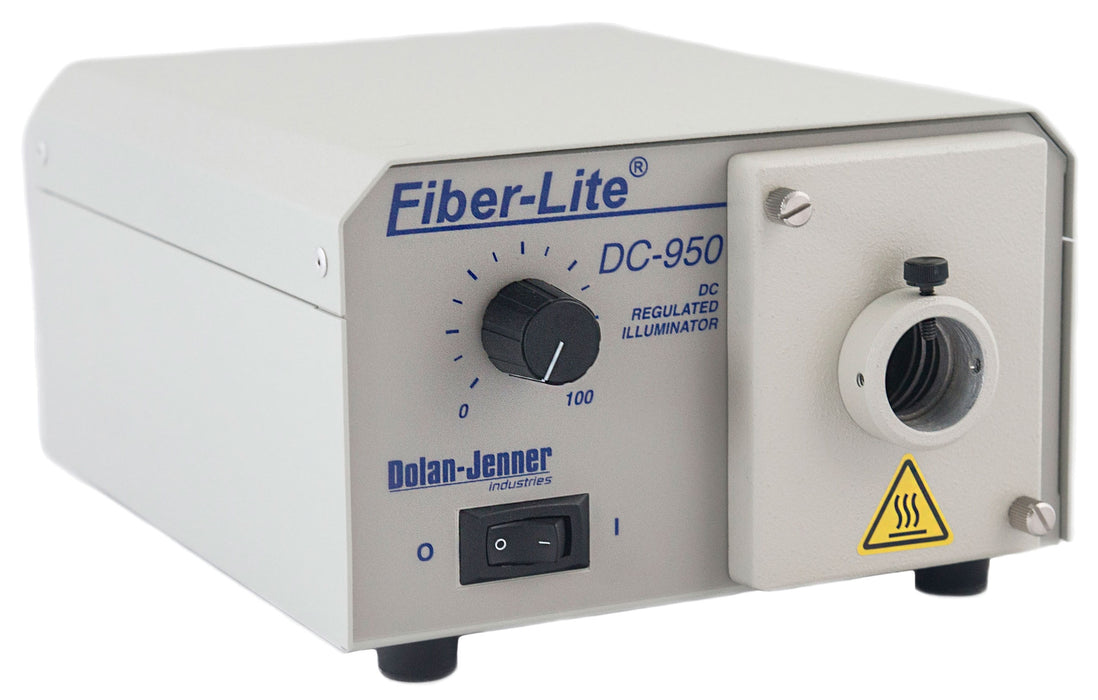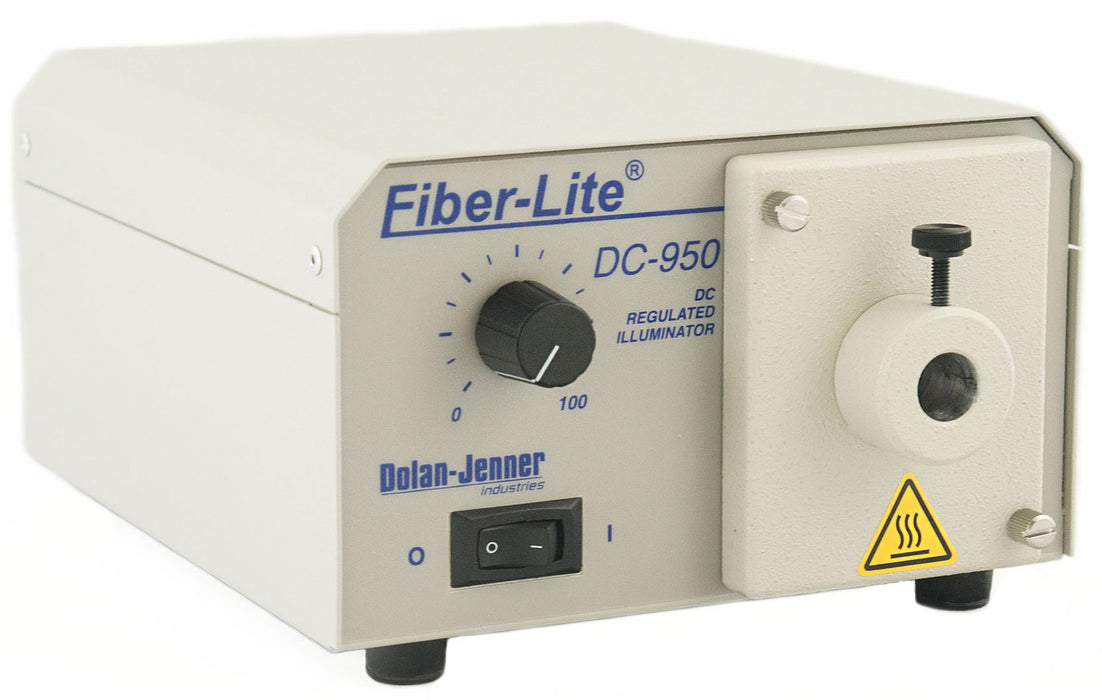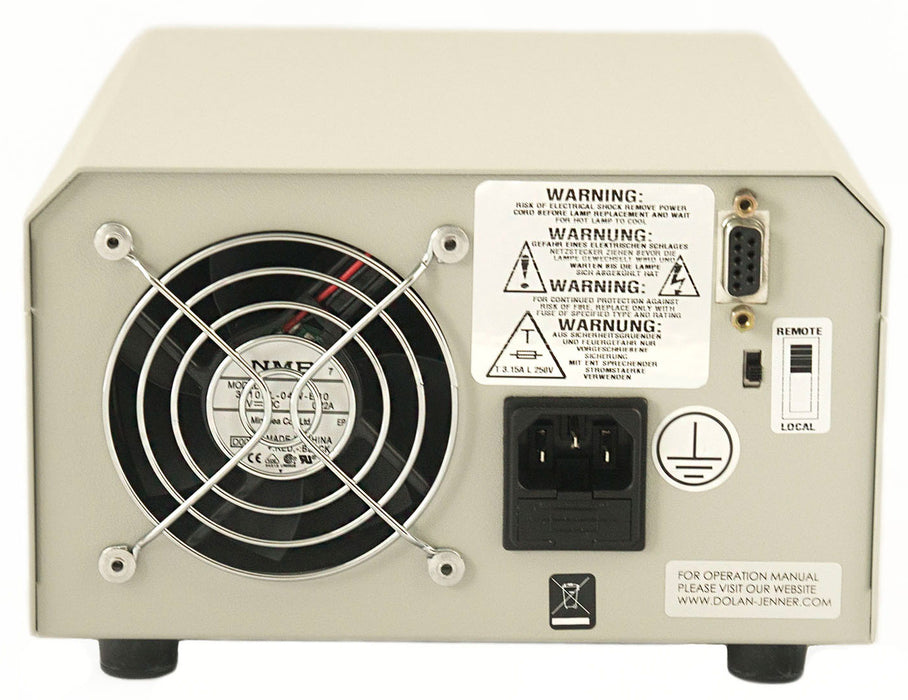 Part Number
DC950H 660001331510
Download Data Sheet Operating Instructions Troubleshooting Video
The Fiber-lite DC-950 is a cost effective 150W quartz halogen light source designed specifically for machine vision lighting. With its universal 90-250V AC input, it is ideal for use in any region without additional adapters. In addition to the 0 to 100% intensity control and heat absorbing, the basic model features less than 0.4% variation in the power output as compared to typical 2% variance in non-regulated or AC-regulated illuminators.
The DC-950 maintains a compact size, while offering features such as linear remote intensity control, Universal AC input power and color filtering capabilities. The 25mm "H" nose piece is compatible with all Dolan-Jenner standard fiber optic configurations, and the 15mm "HB" is compatible with most "M" series fiber optics (Not compatible with "M" goosenecks)
Built-in remote interface permits precise intensity control of output power via 0-5VDC analog input or an 8 bit digital interface.
Pair the DC950H with the SX-12 adapter for use with non-Dolan-Jenner fiber optics with 18.2mm end fitting.