AI-4 & AI-2 FLD series On Axis Diffused Axial Illumination Lighting Ai4 Ai2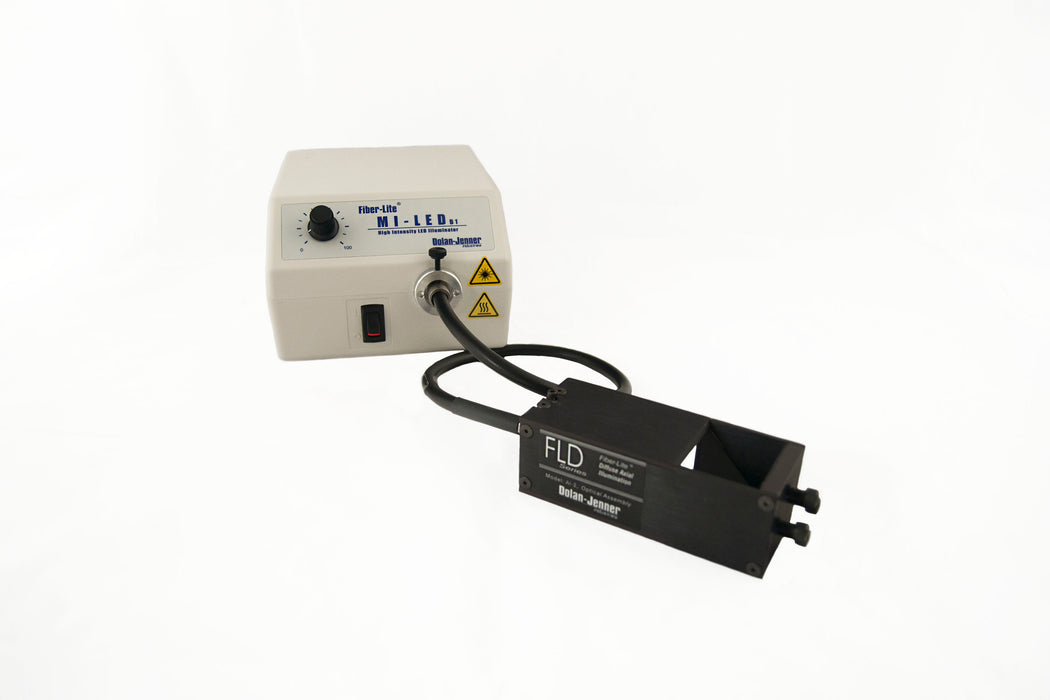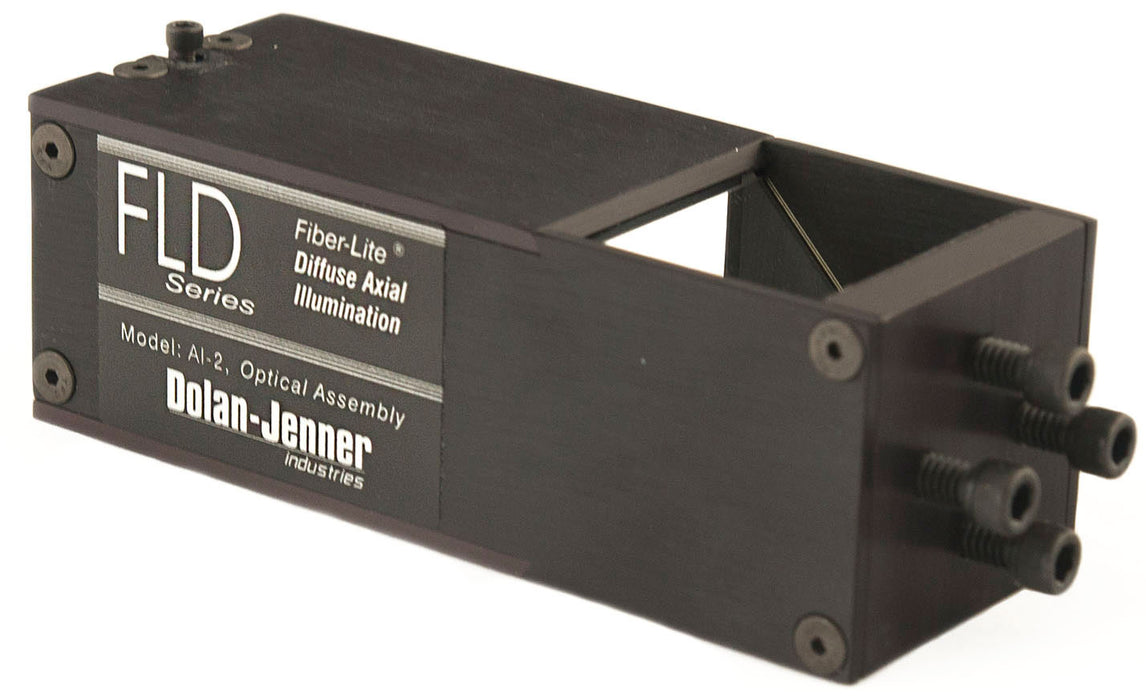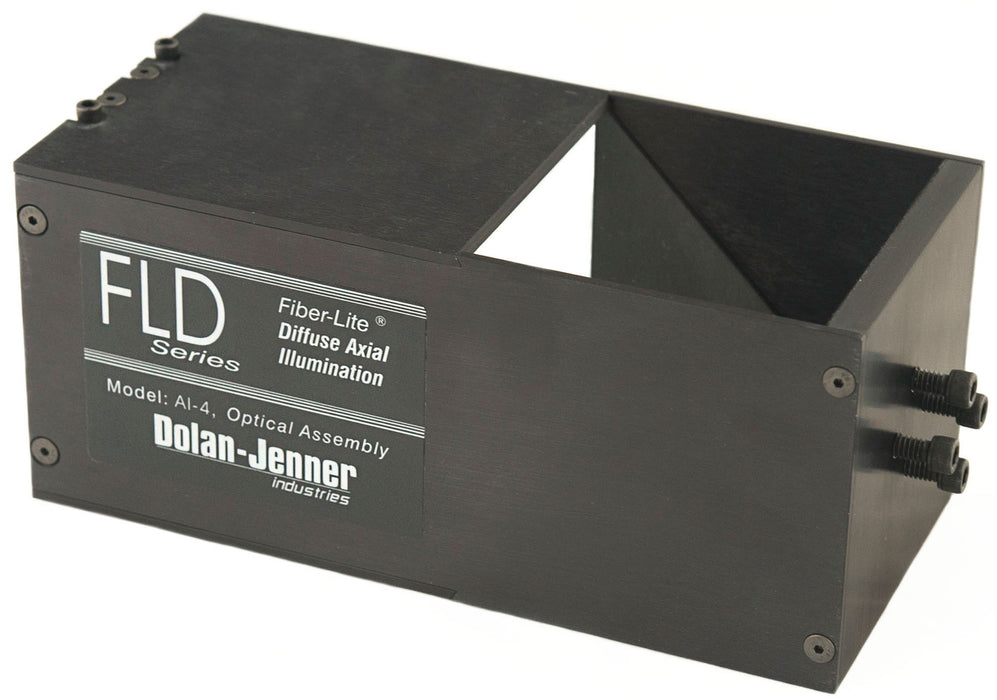 Part Number
AI-4 4" AXIAL ILLUMINATOR 001430020000
Ai-2 unit requires B4-xx series fiber optic cable and illuminator (typically DC-950 or Mi-LED)
Fiber-lite Diffuse Axial Illumination FLD Series Optical system. Note: Glass Fiber optic cable assembly, adapter where applicable, and fiber optic light source sold separately.
The AI-Series optical systems provide wide angle, on-axis, diffused illumination housed in factory hardened, industrial rugged packages. The AI-Series' unique design allows the camera to view the object perpendicularly through the unit. As a result, highly reflective objects with uneven
surfaces can reflect light to the camera from every point on their surface, eliminating glints and shadows. The AI-Series optical systems provide more uniform, diffused illumination than most lighting methods.